Long Gone Digital Single

TILT release 'Long Gone' from their acclaimed debut EP, 'Million Dollar Wound' as a 2-track digital single on
October 12th 2009.

Co-written with guest singer and lyricist Kaela Rowan - best known for her work with esteemed Scottish outfit 'Mouth Music' - the song has already received glowing reviews.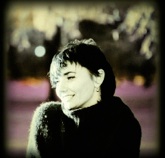 'Long Gone (edit)' is backed with a mix of 'No Superman' which features an alternative guitar solo from Robin Boult.

The single is now available as a 'pay-what-you-want' download from the Tilt BandCamp site.

"'Long Gone' is carried along by the enchanting
voice of Kaela Rowan."

Music HQ (Germany)

"Kaela's voice could soften stone... Beautiful."

BabyBlaue Seiten (Germany)

"Kaela Rowan's vocal electrifies."

Let it Rock (Israel)

"Rowan's performance is excellent."

Studio M Live (USA)

"A beautiful song."

Unprogged (Italy)

"This is a standout track."

Progressive Melodies (USA)